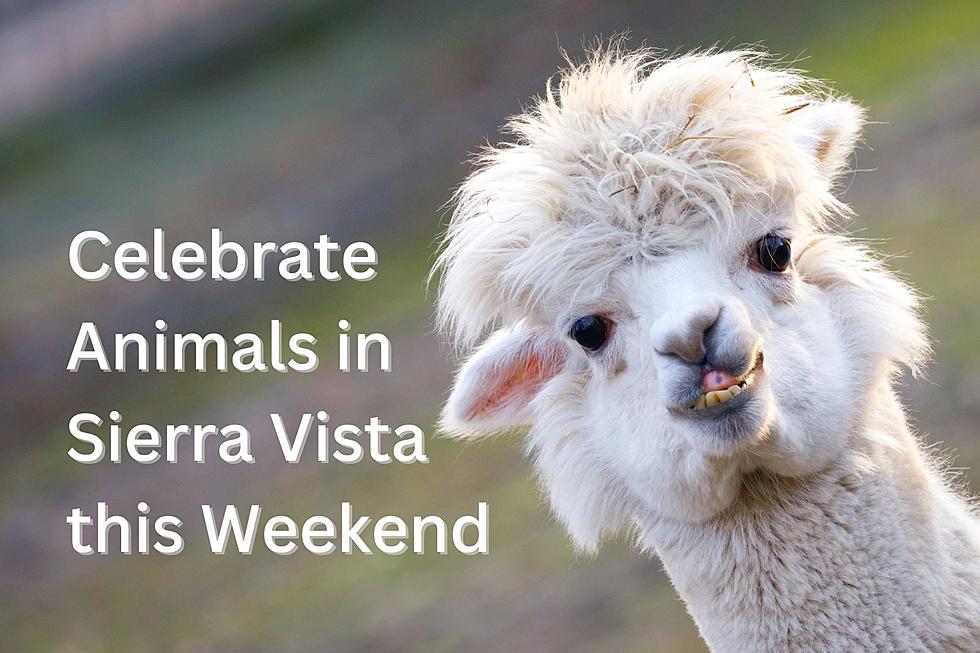 We're Celebrating Animals in Sierra Vista
Canva
Arizona weather seems to come in three flavors: hot, cool, and windy. However, the late Spring is one of our weather Goldilocks periods - the weather is just right!
As we roll into this perfect time, local activities are ramping up this weekend. As we move into May, we're Celebrating Animals in Veterans Park.
Animals, Animals, Animals
Hosted by the Nancy J. Brua Animal Care Center, this event brings together animal welfare organizations from all parts of Cochise County.
One of the highlights of the daylong event is the Greater Sierra Vista Kennel Club, which hosts an AKC-sanctioned breed obedience and rally match.
This event is very family friendly. It's even okay to bring your well-behaved dog on a leash, and let Fido have a fun little outing.
Rescue and Adopt a Pet
If you're looking to adopt a forever-pet, this is also a day to consider adopting from one of several animal-welfare organizations and shelters. Here are some of the participants:
Huachuca City Animal Care and Control
Cochise County Sheriff's Office Animal Care and Control
Friends of The Sierra Vista Animal Shelter, Inc.
Sierra Vista Animal Care and Control
Hearts of Gould Rescue
Border Animal Rescue
Rescue Adoption Volunteers
Cochise County Humane Society
Learn More About Animals
If you're interested in learning about different animals and critters, stop by and talk with some of these resources:
Double G Alpacas
San Pedro Spirits 4-H Club
The Snake Guy
Gray Hawk Nature Center
Learn more about pet adoptions, visit the educational booths, pet the alpacas, chat about reptiles, plus see the petting zoo, demonstrations, raffles, food trucks, and much more!
There are many more animal-related agencies and organizations who will be attending this weekend. Arleen Garcia from the Nancy J Brua Animal Care Center says there are more organizations attending than in the history of this event, so there is truely something for everyone.
The event takes place this Saturday May April 29th in Veterans Memorial Park from 9am to 3pm. For more information and the complete list of attendees, visit the website.