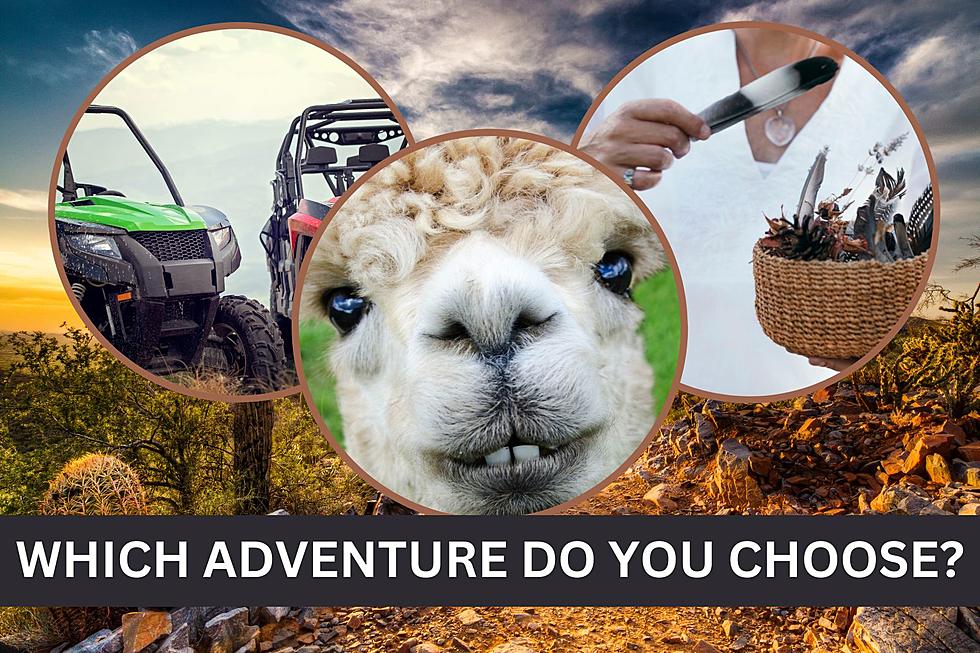 Reclaim Your Sense of Adventure with These Arizona Experiences
Credit // Canva
When you strip away the fear and the uncertainty the pandemic brought into our lives, one thing stands out: the Covid lockdowns stole our adventure and experience. We're ready to reclaim our independence and Air BnB help us make that can connection.
Here are some Arizona Adventures that will get your blood moving and your soul singing once again.
Arizona Offroad Adventures in Bull Dog Canyon
Gather the family and pull out the stops for this one-of-a-kind off-road adventure near Mesa. This adventure takes place in Tonoto National Forest on Ursery Mountain, south of the Salt River.
The best part? You and your family can set the pace for this journey. Described as, "2 to 3 hours, depending on road conditions and passenger preferences...", this motorized trip into nature will keep your family sharing memories for a long time to come.
Make Friends with Rescued Farm Animals
If you've got kids who are really into animals, this is a great place to meet them face to face.
"Close your eyes…" the host writes, "...imagine standing under a mesquite tree with..." farm animals at your feet.
If you're looking for "an animal lover's heaven", the Fluffy Top Sanctuary is a slice of heaven in the middle of Scottsdale. Host, Ashley says this is not a petting zoo.
Here's a video from TikTok. Her rescued cow gets a chance to run for the very first time:
Visitors have described this adventure as "well worth the $39 price" to get in. Kids and adults will enjoy the day. Learn more about Fluffy Top Sanctuary on their website.
Shamanic Journey in Sedona
Now that our bodies are free to move about the world, maybe it's time to free our souls for a journey. And there's no better place to do something like this than beautiful Sedona.
If you've never been to Sedona, you'll be amazed at the magic you'll feel. The Shamanic Journey in a Sedona Vortex may help you unlock that magic. AirBnB Experience Host, Karen says she'll "lead you into a deep relaxed state with my Shamanic Rattle...[and] guide you into the shamanic realms via visualization meditation.
The goal, Karen says, it is to lead you to..."your own sacred space where you can release negative energy, seek spiritual guidance, receive messages & heal in body, mind & emotions."