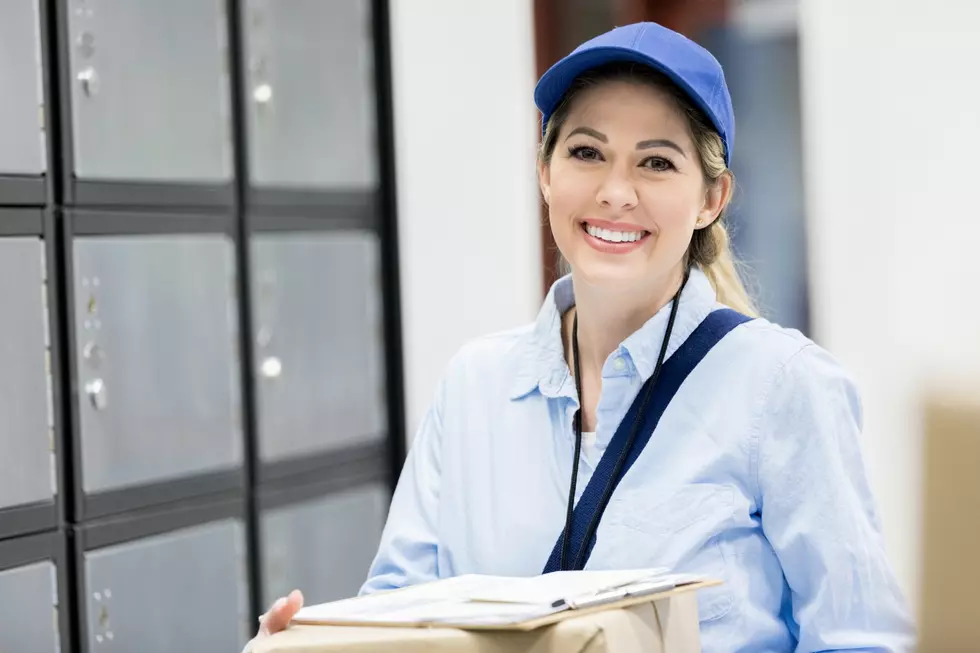 Sierra Vista Mail Carrier Saves Elderly Man
Mail Carriers do more than deliver the mail, sometimes. Credit: Canva
There are some things in our modern age that work so seamlessly we take them for granted. You hit the switch and a light turns on. You turn on the radio, and music plays. You check your box, and the mail is sitting inside, waiting for you to collect it. It seems like magic, but how often do we pause to consider the people who keep things working?
The Human Side
My friend Kate* is a new friend in my circle. Kate has been a mail carrier in Sierra Vista for nearly 25 years, so it made me think: I get mail every day, but I don't really know consider the human side of her job.
Kate told me she loves being a mail carrier, and she's had some incredible experiences over the years. Between getting to know her customers, to picking up on certain 'red flags' when a client breaks a predictable pattern.
Kate told me part of her delivery route runs through a place in our town known for its lower income and elderly residents. It's not uncommon for mail customers to move without notifying the post office, but when a long-time customer on her route made a sudden change, Kate let her instincts lead, and she's glad she did.
Patrick and Marge
Patrick was an elderly man living in a small, single-wide trailer. His wife of 46 years, Marge, had recently passed due complications from Alzheimer's disease.
Pat had cared for his wife in her declining health. A home healthcare nurse stopped by once or twice a week to give him a hand. Mostly it was Pat and Marge, with very little interaction with the outside world.
Pat had health problems of his own, but always made it a point to greet Kate at the mailbox on her mid-morning route. Kate thought she might be one of the few people Pat spoke to every day. Now with Marge gone, Kate might have been his only outside source of company.
Off-Scheduled Stop on the Route
Kate always made sure she added in a few extra minutes to chat with Pat, who timed his short walk to his mailbox just right so he could talk to Kate. They chatted about the flowers he'd planted in his small yard. Marge loved irises, and the pink and purple spring bulbs popping out of the ground was one way he made his wife happy.
Pat had been working on repainting the tiny picket fence that surrounded his yard, another task on his 'honey-do' list. He didn't move quite like he once had, Pat said, so the project was slow-going. Kate noticed that three quarters of the fence had been painted, but the work had been paused for nearly a year since Marge's health began to decline.
When the Pattern is Broken
Kate noticed these patterns, small, yet telling.
On a Wednesday afternoon in April, Kate pulled up to Pat's house as always, around 10:30, but he was nowhere to be seen. She'd allotted a little extra time, so she paused after putting the mail into the box, to give him an extra minute or two. When Pat still didn't emerge from the house, she felt something must be up.
Kate looked up the path beyond the picket fence and noticed the door to the trailer seemed to be standing open a little. Parking her vehicle, Kate walked to the door, knocking, and then calling out, "Hello...Pat...ya there?"
A weak voice answered back. "I'm in the kitchen...help me. Please." Kate rushed in and found Pat on the floor in front of the refrigerator, the door still open. A quart of milk had spilled across the linoleum. Kate rushed to Pat's side, quickly ask if he had any injuries.
Pat said he had tried to get the milk out for his coffee shortly after waking up. He remembered feeling a little dizzy and falling. He'd had been lying on the floor for what he estimated to be about 3 hours.
Kate helped the frail man up and into a kitchen chair and then called 911. Paramedics arrived and took Pat to the hospital to be sure he was okay.
One More Delivery
Later, when Kate's shift was over, she picked up some irises and made one more delivery. This time Kate stopped at Canyon Vista Medical Center to visit Pat and drop off a card - signed by everyone at the Post Office. Pat was so grateful and was able to return home after a few days.
Heroes in Light Blue
I was speechless! Kate told me things like this happen more often than you think, but these unscheduled stops are rarely noticed by the public.
Who knew there were heroes who delivered much more than the mail? From now on, I will always see our unsung heroes behind the blue uniform.
*Names and some details have been changed to protect privacy. "Kate" gave me permission to share this story.