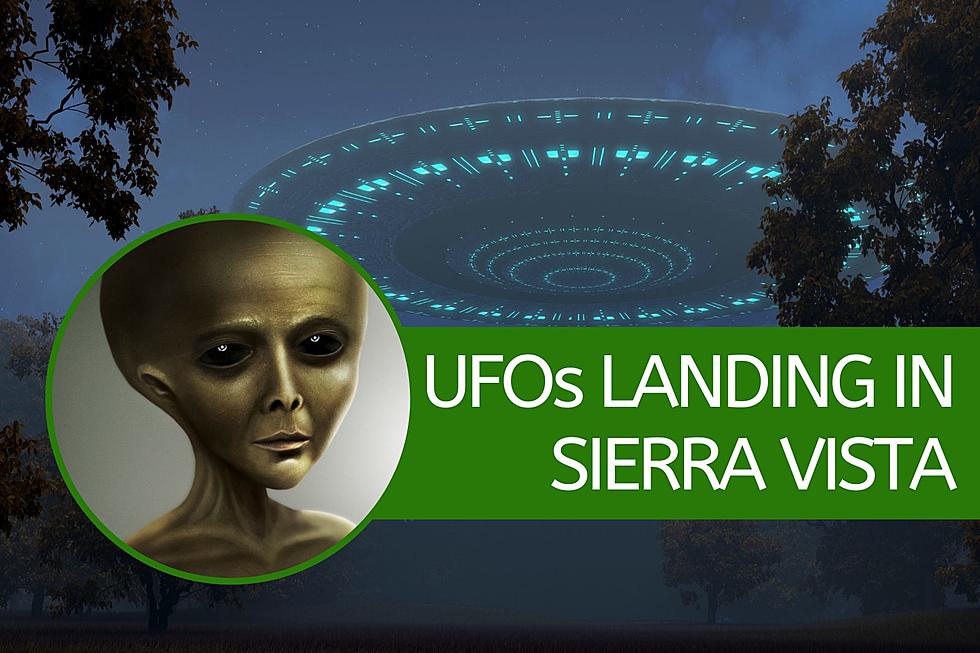 UFOs are About to Land in Sierra Vista
Credit: Canva
Someone call Mulder and Scully, the X-Files are about to land on the West End of Sierra Vista.
The Sierra Vista UFO Conference
The first ever Sierra Vista UFO Conference is coming up. The two-day UFO conference will feature six speakers from around the 'verse.
Speakers and Events
Here's a short list of speakers lined up for the event.
Travis Walton is scheduled for a Q&A session. He'll be covering his alien abduction experience in the Sitegreaves National Forest. Jennifer Stein is the director and producer of the documentary about Travis Walton's abduction.
Writers Michael Schratt, James Keenan, and Jim Goddall will give talks relating to their various books covering the subject of UFOs, abductions and alien activity.
Finally, Stacey Wright, director of the Arizona Mutual UFO Network (MUFON). According to the event's Facebook page, Wright is "a certified Field Investigator and STAR Team member for MUFON and over the past 15 years, has helped to build the Phoenix MUFON chapter from ground up to become MUFON International's 2017 Chapter of the Year."
Location
The event takes place at the Garden Place Suites Hotel in Sierra Vista at 100 N. Garden Avenue on the evening of Friday, May 5th from 6 to 9pm. There will be vendor tables and a meet and greet.
The event continues on Saturday, May 6th from 9am to 6pm. The festivities culminate with the movie, "Travis - The True Story of Travis Walton".
A question-and-answer session with Travis Walton and filmmaker Jennifer Stein is immediately following.
Learn More and Get Tickets
For complete information on the full event and to get tickets, please visit the event on Eventbrite.