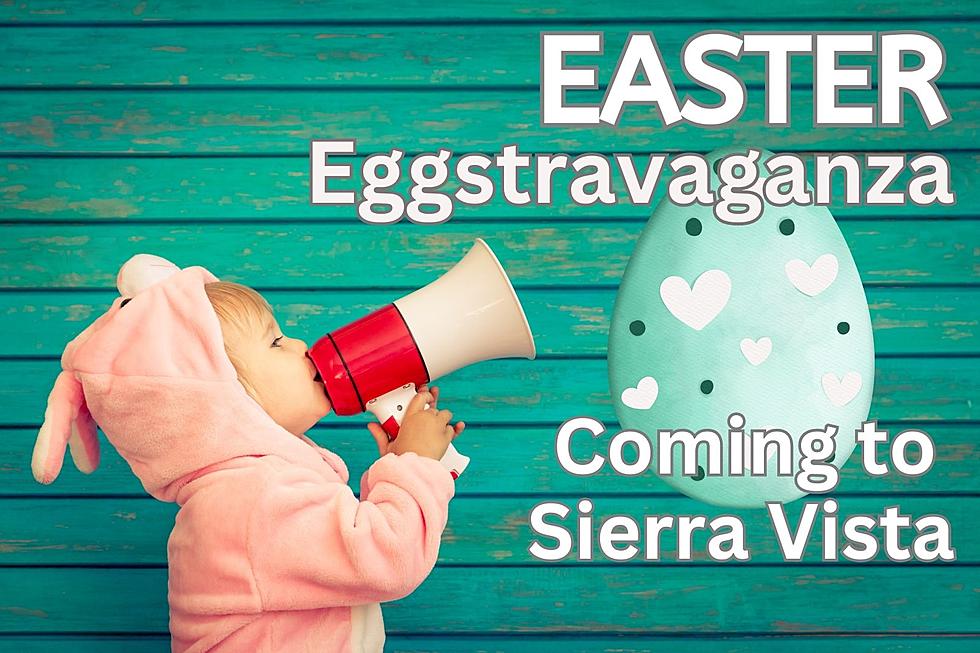 Sierra Vista's Easter Eggstravaganza is Hopping Our Way
Credit: Canva
Easter is Sunday April 9th, and with all the family activities you may have planned, be sure to pencil this one into your calendar. Or, add it to your smart phone agenda, and don't miss the fun, happening on Saturday April 1st, the week before Easter.
Since Easter is coming a little early this year, to celebrate Veterans Memorial Park is turning the area into an eggciting time for kids!
Easter Egg Hunts and More
The City of Sierra Vista is inviting kids from ages toddler to age 10 to stop by the park on Saturday April 1st from 10 am to 11 am.
Egg hunts have been separated into age groups so it's fun for everyone. Be sure to bring your own Easter baskets to collect the eggs.
The Schedule
9-11 a.m.    Ages 4 & under, the egg hunt will be ongoing throughout the event.
9:20 a.m.     Ages 5 - 6
9:35 a.m.     Ages 7 - 8
9:50 a.m.     Ages 9 - 10
Activities
There will be many activities throughout the morning. Easter egg hunts, crafts, activities for various age groups, and games for kids of all ages.
All the activities are free. The Easter Bunny will be there, so parents and grandparents, be sure to bring your camera or cell phone, and get some photos with the Easter Bunny.
The fun starts at 9 a.m., so hop on by! If you need more information on the event, dates and times, be sure to check out the City of Sierra Vista's website for complete details or contact Teresa Penny at (520) 458-7922 or Teresa.Penny@SierraVistaAZ.gov for more information.
This Event is Free
Saturday April 1st, 9:00 AM - 11:00 AM. All events take place at Veterans Memorial Park located at 3105 E Fry Blvd Sierra Vista.