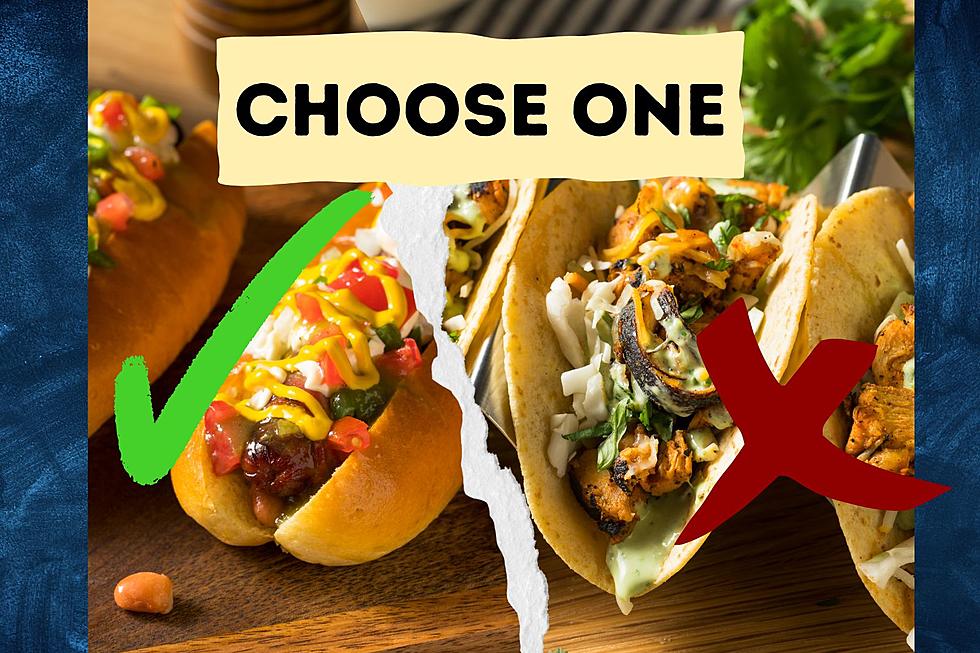 The Best: Sonoran Dogs & Street Tacos in Cochise County
What if you could only choose one? -Canva
Once summer my daughter and I were visiting my family in the Midwest. My dad is notorious in our family for his love of hot, spicy foods. When he made andouille sausage one evening and insisted it wasn't spicy, my stepmom and niece eyed him suspiciously. My niece finally decided to she'd only eat it if my daughter and I tried it first and deemed it 'safe'.
We each had a bite and agreed, yeah, it had some flavor, but it wasn't overly spicy. My stepmom and niece dove in, each taking a bite. After the fire shot out of their ears and water was guzzled to cool down their mouths, they decided that two people from the Arizona were not to be trusted.
Who knew our love of tacos and ALL THINGS SPICY would lead to a complete inability to gauge a food heat index?
The Best Sonoran Dogs and Street Tacos
It's no secret: we love our Sonoran food here in Cochise County. Tacos, burritos, enchiladas and my latest favorite, Sonoran Hot Dogs.
While Sonoran Hot Dogs by themselves aren't necessarily spicy, you can add jalapeños and spicy Pico de Gallo to increase the heat. The same with tacos. Adding the spice can be half the fun.
Where to Get the Best
We have two outstanding local restaurants who make both tacos and Sonoran Hot Dogs deliciously. Guadalajara Street Tacos at 1100 AZ-92 Ste 1 in Sierra Vista has wonderful walk-in restaurant. Plus, they have a food truck in front of Cactus Spirits on Highway 92. A convenient option of folks who live in Hereford and beyond.
143 Street Tacos at 80 S Carmichael Avenue in Sierra Vista next to the SV Food Co-op also do an amazing job. Plus, with the cucumbers, Pico de Gallo, onions, cilantro, and other toppings they give you on the side, it's a cornucopia of deliciousness!
Both are so delicious, and you've got two hands, so why choose? Get one of each - your favorite street taco and a Sonoran Dog. Which ones are your favorite?