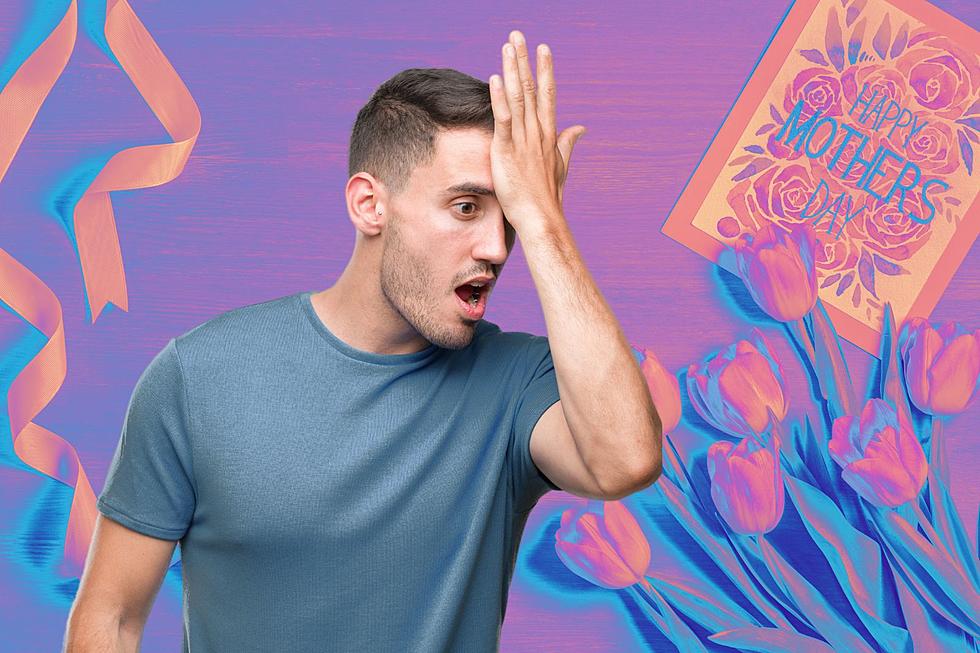 5 Local Last Minute Ideas That Will Make You the Hero on Mother's Day
Canva
We're days away from Mother's Day, and let's face it, you dropped the ball. With graduation looming all the end of school year festivities, not to mention planning those summer vacations, you didn't exactly forget. You just blinked and suddenly, the date is approaching like a Mack truck with a brake problem.
We all want to honor our moms. Mom does so much for us, so forgetting her is simply not an option. Fortunately, she will never know you forgot to get a gift before now, because we've got this amazing list of local and fun ways that will save the day.
You'll be the hero, and your siblings will all be envious of your amazing talent for gift giving.
1. Grab Some Gift Certificates at Pamper Me Suites
Your mom still lies awake at night worrying about you. Not to mention all those sleepless nights she suffered when you were a teenager. Don't you owe her a little bit of relaxation?
Pamper Me Suites a great place to get everything you need for her perfect spa day, and it's conveniently located next to Vinny's New York Pizza right across from the Mall at Sierra Vista.
Since you're late getting this together, you should probably splurge and get her a few different pampering experiences for a well-rounded spa day. Consider a mani-pedi, a massage, a new hairdo - let your imagination run wild. Check the website of the complete list of services or stop by 1965 & 1969 South Frontage Rd in Sierra Vista and talk to them in person.
2. Take Mom to Lunch or Dinner at Pit Stop Gourmet Burgers
Pit Stop Gourmet Burgers took Cochise County by storm with their food truck. Now they've moved to a brick-and-mortar building - the old Outside Inn restaurant at 4907 S Highway 92 in Sierra Vista. They're going to be open from 11am to 6pm on Sunday.
Mom will love the delicious burgers, but trust me, this is the time to treat her to one of the best steaks in Cochise County.
A word of advice: everyone is going to have the same idea, so be sure to get there early, or consider calling ahead and taking dinner home. Just be sure you do the dishes afterward.
3. Pick Up Flowers from Prairie Floral Design Studio
Prairie Floral Design Studio is our newest florist, located at 3821 South Highway 92. They have a beautiful selection of bouquets. While you're thinking about it right now, pick up the phone and order her favorite flowers - or get that going on their website and pick out her favorites.
Prairie Floral Design Studio will also be offering a variety of crafting classes in the future, so if Mom's ever wanted to try one of those sip and paint classes or maybe wants to learn flower arranging herself, this is the place.
4. Take Mom to See a Movie at Cinemark
Let Mom pick the flick this time, no matter what she tells you.
No, Mom doesn't want to see the new Marvel movie or the next chapter in the John Wick saga. Well, unless she does.
But if she wants to see a rom-com, suck it up and make it happen. Either way, it's Mom's choice, so find out what's playing at Cinemark, and buy a couple of tickets. You can even reserve your seats online.
5. Get a Card and a Gift at Ashwina's Hallmark Shop
If your mom doesn't live in Cochise County, this is your best bet. You're gonna want to stop at Ashwina's Hallmark Shop in the Safeway Plaza no matter what else you do.
This is the best place to pick out that touching, beautiful card. We're running later here, so the sappier sweeter, the better. Tell your mom how much you appreciate her. And this will help her remember that you really are the best of her offspring. 
Grab a nice gift while you're there, too. They have lots of collectibles, so you're sure to find something she'll love.
Ashwina's is conveniently located right next to the UPS Store in Safeway Plaza. They'll help you package and send this touching display of love off to mom.
Time's ticking. Upgrade that shipping and get it there in time!